Een klein deel van de bezoekers van Spiel komt verkleed naar de beurs. Deze mensen stoppen hier heel veel tijd in en het resultaat mag er wezen. In dit blog wil ik deze mensen graag even in het zonnetje zetten.
Tattoo Bob in heeft een spannend jurkje aangetrokken om Kamasutra aan de man te brengen
Strike a pose! Lord of the Rings style.
Spiels Next Top Model demonstreert haar commerciële vaardigheden
Cthulhu was ook van de partij
Hoeveel kinderen zouden nachtmerries hebben gehad na hun bezoekje aan Spiel
Ik zou ook liever zitten dan rondlopen in zo'n zwaar harnas.
Strike a pose! Peter Pan syle.
Zeemannen dromen er van om door deze piraten gekaapt te worden. Ahoy!
Deze verkoopster deed er ook een schepje bovenop om haar spellen aan de man te brengen.
En nog een Strike a Pose! Dit keer in middeleeuwse stijl.
Het is toch een stuk leuker om je als stel op deze manier op dezelfde manier te kleden dan door beide een uniseks trainingspak aan te trekken.
Strike a pose! Star Trek Style!
Strike a pose! Sprookjes stijl!
Dit varkentje heeft een neus voor goede partygames voor in de kroeg
Op deze menukaart staat een vers bereid bord(spel) Frutti di Mare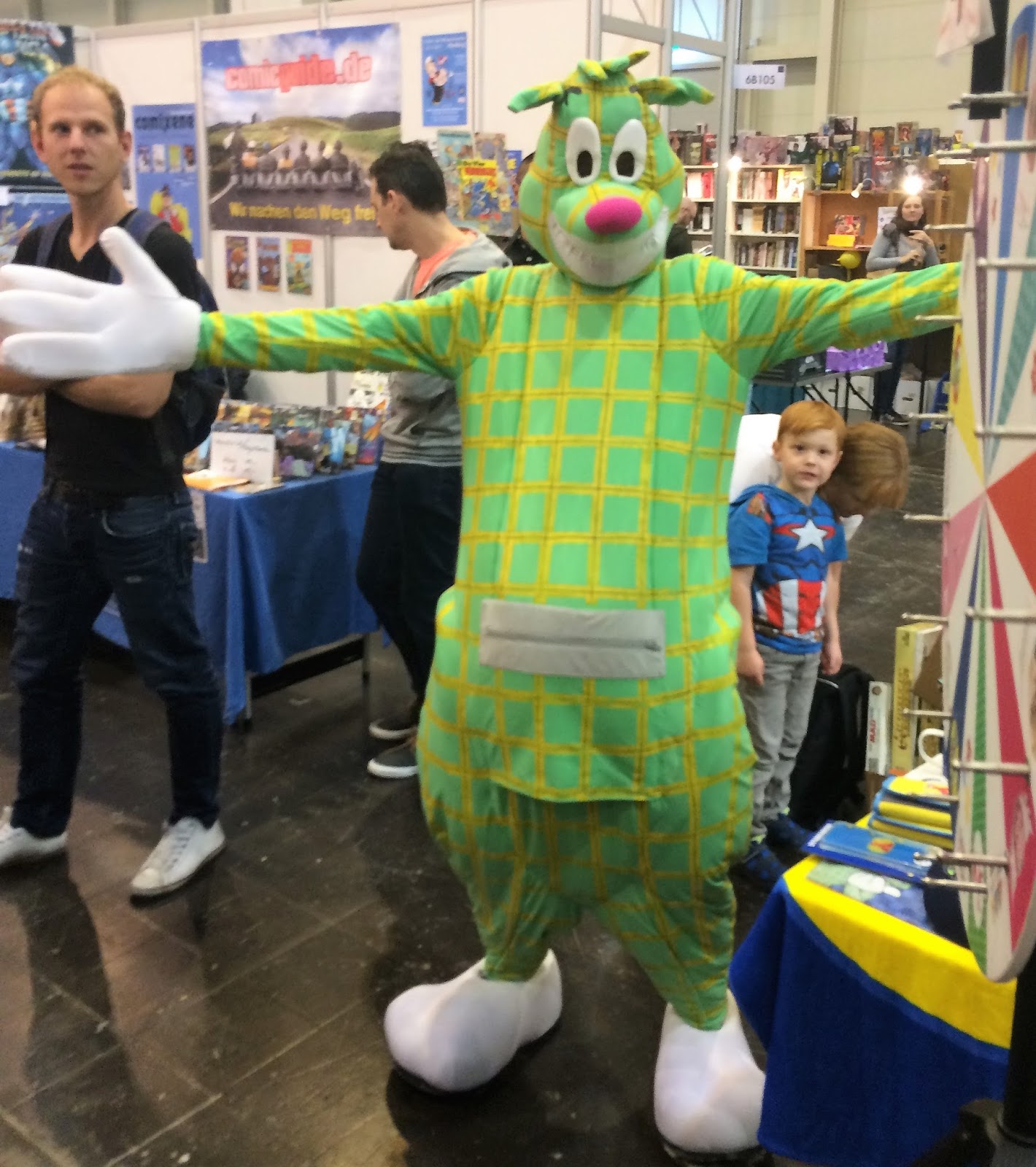 Strike a pose! Paas-stijl! (hij is er wel een beetje vroeg bij, dat geef ik toe)
Walk like an Egyptian!
Pikachu heeft een Duitse prinses geschaakt.